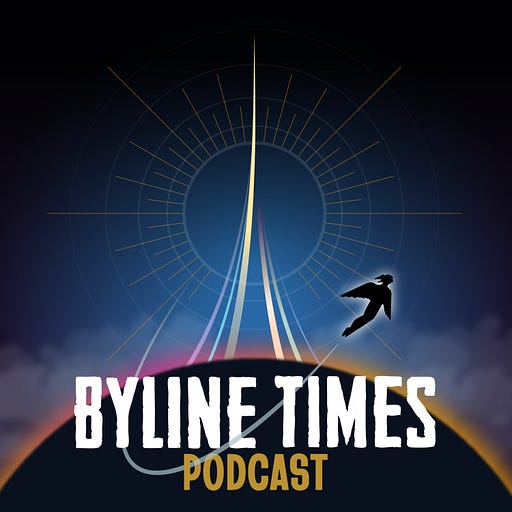 Mar 11, 2022 • 1HR 25M
The Appeasement of Putin
As the name might suggest, the Byline Times podcast is the podcast of the Byline Times - telling you what the papers DON'T say.
From Byline Radio 10/3/22. To listen to Byline Radio, follow @bylineradio via Twitter Spaces.
In this episode Adrian Goldberg hears from Peter Jukes, executive editor of Byline Times.
Plus Professor Rupert Read, who was "cancelled" by Nick Ferrari on LBC.
Produced in Birmingham by Adrian Goldberg and Harvey White.
Funded by Byline Times subscriptions and memberships.
---
Hosted on Acast. See acast.com/privacy for more information.