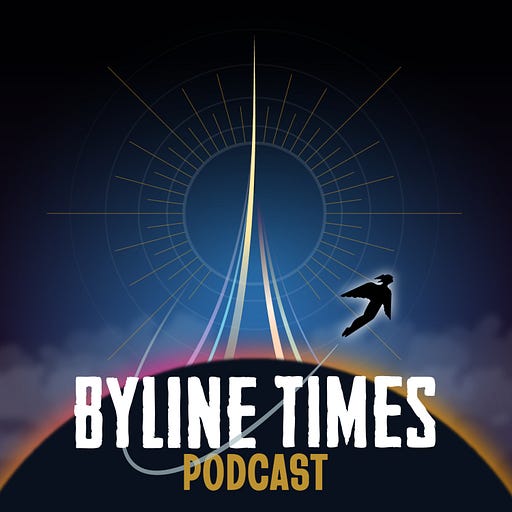 Oct 20, 2022 • 54M
Liz Truss Quits Pt 1 - Instant Reaction
As the name might suggest, the Byline Times podcast is the podcast of the Byline Times - telling you what the papers DON'T say.
That Liz Truss resignation - as it happened on Byline Radio.
Adrian Goldberg takes the news from Downing Street, then reaction from Byline Times Executive Editor Peter Jukes, Political Editor Adam Bienkov and Chief European and Social Affairs Reporter Sian Norris. Plus callers to @bylineradio
Produced in Birmingham by Adrian Goldberg and Harvey White.
Funded by subscriptions to Byline Times.
First broadcast via Twitter Spaces @bylineradio
---
Hosted on Acast. See acast.com/privacy for more information.