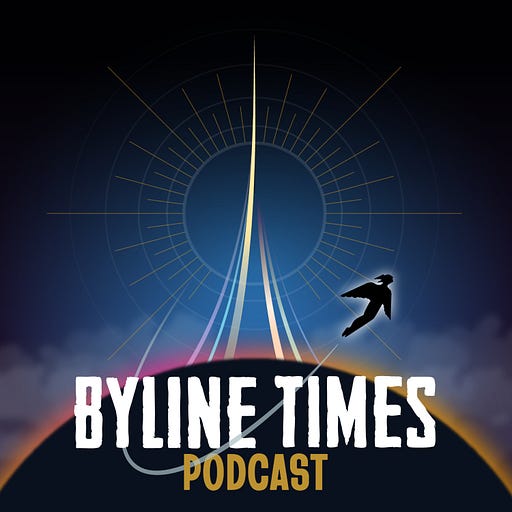 Jul 7, 2022 • 1HR 31M
Johnson's Trump Moment...
As the name might suggest, the Byline Times podcast is the podcast of the Byline Times - telling you what the papers DON'T say.
Adrian Goldberg discuss Boris Johnson's drawn out resignation with a host of Byline Times luminaries including co-founder Peter Jukes abd editor Hardeep Matharu, plus Sam Bright, Sian Norris, Paul Mason.
Funded by subscriptions to Byline Times.
Produced in Birmingham by Adrian Goldberg and Harvey White.
(Originally broadcast via Twitter Spaces @bylineradio)
---
Hosted on Acast. See acast.com/privacy for more information.