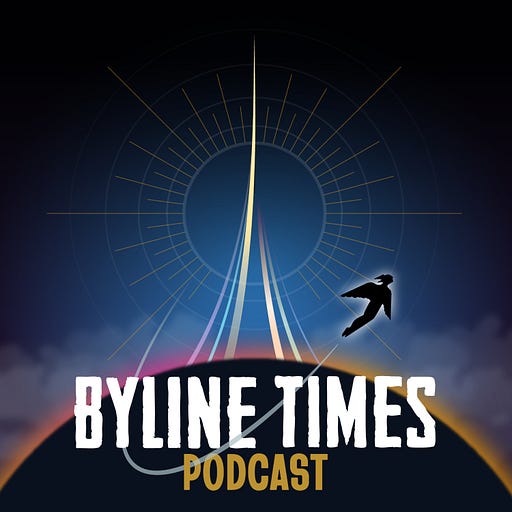 Oct 25, 2022 • 31M
Sunak as PM; why this ISN'T Britain's 'Obama Moment'
As the name might suggest, the Byline Times podcast is the podcast of the Byline Times - telling you what the papers DON'T say.
We all remember what a breakthrough it represented when an African American became US president – so why isn't Richie Sunaks's elevation to Prime Minister being greeted with similar enthusiasm?
He is, after all, a Hindu whose parents came from East Africa, and he's of Punjabi Indian descent.
For members of his own community, this IS a comparable milestone.
Sanjay Chandarana, President of the Southampton temple founded by Sunak's grandfather said: "It's like for the UK, it's the Barack Obama moment, where a non-white person becomes Prime Minister for the first time, also a person from Indian origin and Hindu which is another dimension and everyone is very proud."
Others are not convinced. Adrian Goldberg hears from Michael Bankole, a politics lecturer at Royal Holloway in London who has extensively researched race and representation in politics…
Produced in Birmingham by Adrian Goldberg and Harvey White.
Funded by subscriptions to Byline Times.
Originally broadcast via Twitter Spaces @bylineradio
---
Hosted on Acast. See acast.com/privacy for more information.